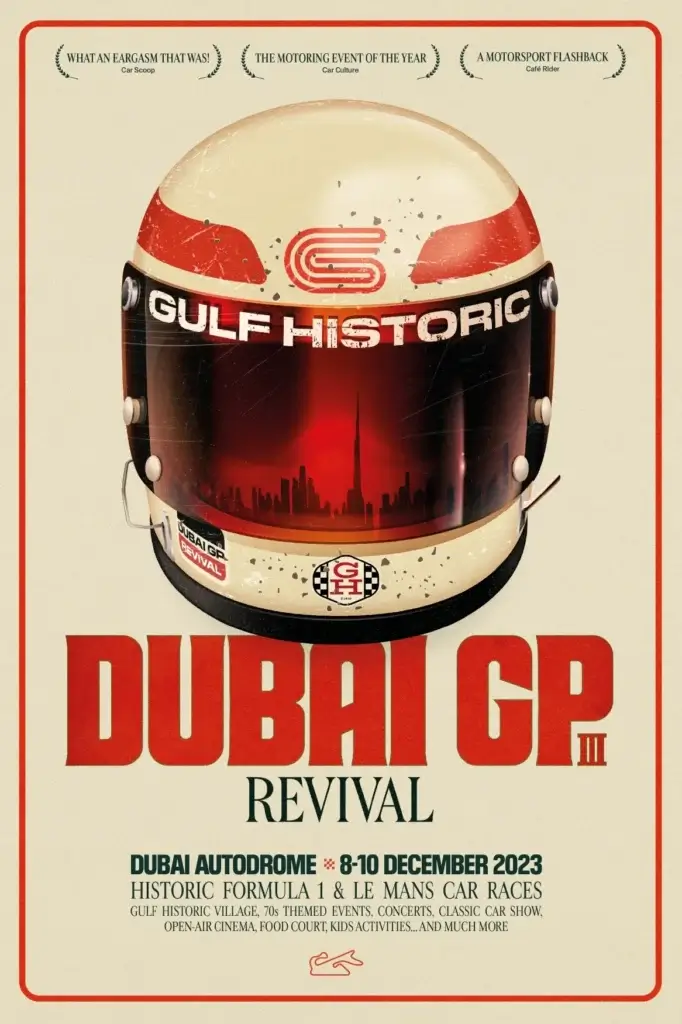 The Return to Revival is on!
The third Gulf Historic Dubai GP Revival may be a little over nine months away, but the event is already revving up to be a magnificent spectacle of motorsport heritage.
A new truly outstanding poster, showcasing the event's celebration of racing, powerslides, pitstops and parties in Dubai has just been unveiled.
This year's encapsulating poster has been designed by artist Thomas Cantoni, and the artwork pays tribute to the rugged exhilaration and inimitable style of classic motorsport.
From 8th-10th December, the Dubai Autodrome will be alive and thriving with the sights and sounds of engines from a bygone era, with two Formula One categories and three categories for endurance icons providing scintillating racing action. Alongside the on-track action will be a festival of activities, including a classic car show, concerts and unrivalled hospitality.