Tickets on sale for the prestigious Gulf Historic Dubai GP Revival, bringing classic racing and glamour to the Dubai Autodrome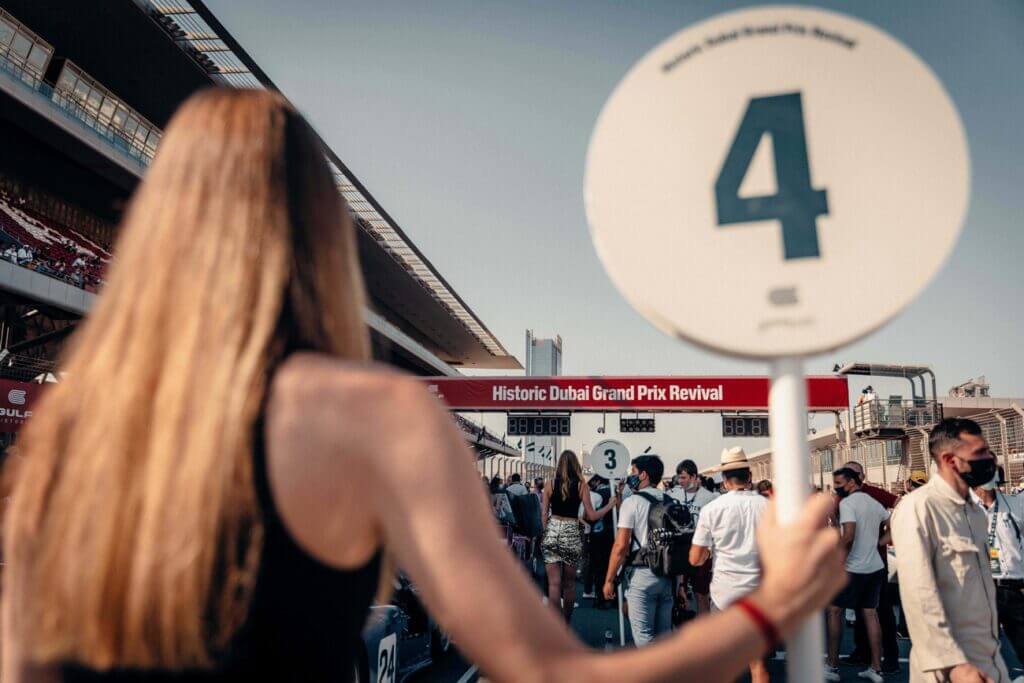 ---
Tickets for this year's Gulf Historic Dubai GP Revival are now on sale, offering fans and guests the chance to get up close to some of F1 and motorsport's iconic cars, as well as sampling the glitz and glamour that is synonymous with classic grand prix racing.
Race and Relaxation
The 70s-themed extravaganza will showcase the sheer speed and exhilaration of some of motorsport's finest cars, as they take to the track at the Dubai Autodrome. Fans will be transported back in time as they witness the unique spectacle of race-winning machinery from F1 and Le Mans go wheel-to-wheel. In between this scintillating racing action, fans can wind down in the paddock, which hosts exquisite cuisine and entertainment. All visitors will be able to enjoy this festival of music and culture, with paddock access included with all tickets.
Uncompromising Hospitality
One of the big attractions of motorsport is its incomparable glamour, and this glamour and luxury will be in abundance at this year's Gulf Historic Dubai GP Revival. Fans can choose between a range of hospitality packages that offer access to the exclusive Gentleman's Drivers Club: the hub of motorsport elegance throughout the race weekend. This will include exclusive entertainment and world-class cuisine, all encompassed by an unmissable festival atmosphere.
Action for everyone
Pierre Brice-Mena, Managing Director of GP Extreme
"We are very excited to welcome fans and guests back for another running of the Gulf Historic Dubai GP Revival. After last year's success, we are pleased to once again offer fans a truly special experience, which will provide jaw-dropping racing alongside mouth-watering entertainment. "There are a range of packages available that will ensure all fans are catered for at this year's Gulf Historic Dubai GP Revival. All tickets include grandstand and paddock access, and the hospitality packages offer unique experiences that truly encapsulate the glamour, thrill and magic of the motorsport of yesteryear." Limited numbers of grid walk tickets are also available, giving fans the chance to experience the adrenaline of a grand prix grid like no other Full ticket price information is as follows:
Public Ticketing
General Entrance Friday – AED 75
General Entrance Saturday – AED 150
General Entrance Sunday – AED 150
General Entrance Event Package (3 days) – AED 250
Grid Walk Saturday – AED 100
Grid Walk Sunday – AED 100
Hospitality Publicity Packages (Limited Quantities)
Platinum Weekend Package – AED 5,000
Platinum 3 Days Package – AED 5,500